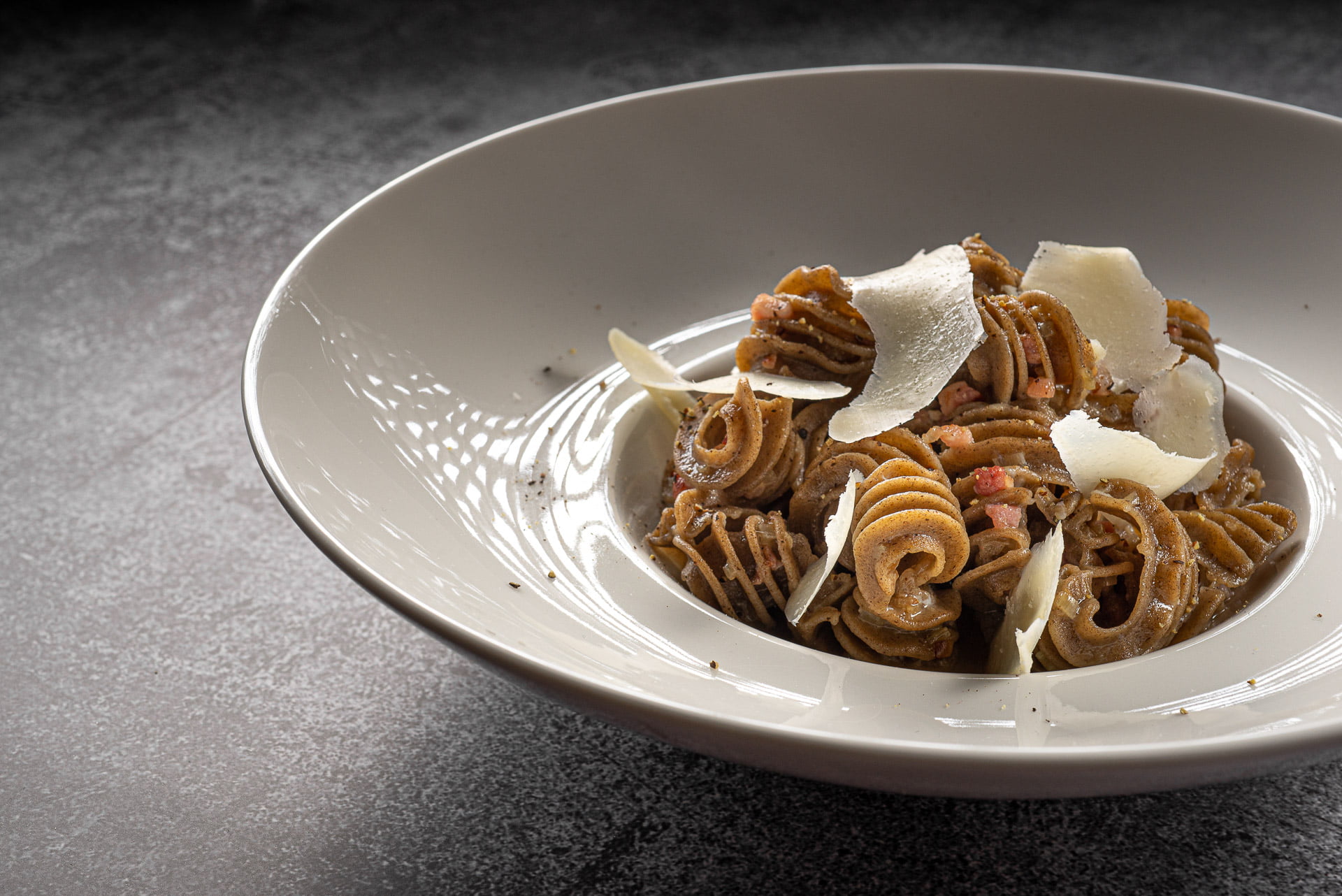 Crickets pasta with Carbonara sauce
Part Italian classic, part innovation brought by cricket flour, and dinner is ready. The carefully thought-out shape of radiatori pasta adds a touch of uniqueness. All the ingredients in the recipe are evenly distributed in each pasta groove, allowing you to enjoy the harmony of flavours.
INGREDIENTS (2 servings):
250 g cricket pasta;
150 g cold smoked bacon;
2 tbsp olive oil;
3 eggs (as fresh as possible, only the yolks will be needed);
2 cloves of garlic;

salt, ground black pepper;

50 g hard cheese.
Add the pasta to the salted water and boil for 10 minutes.
In the meantime, cut the bacon into cubes, peel the garlic cloves and chop them. Add the olive oil to the pan, add and fry the bacon and garlic.
Separate the egg yolks from the whites. Add the grated hard cheese and freshly ground pepper to the bowl with the egg yolks. Stir everything together.
Once the pasta is cooked, draw 150 ml of water from the pot. Then drain the pasta and add it to the pan with the fried bacon. Add the water and the egg yolk-cheese mixture.
Mix all the ingredients together and serve. Garnish with hard cheese shavings.
Enjoy your usual and undiscovered pasta dishes without worrying about too many carbohydrates. A balanced composition and as much as 21.6 g of protein (per 100 g of pasta content).